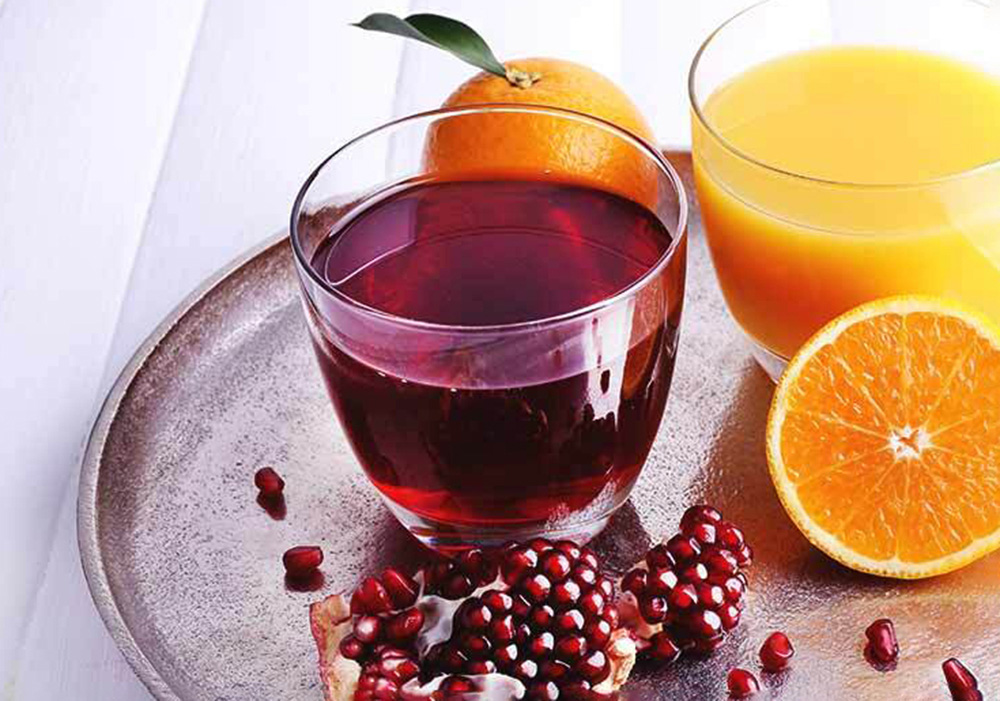 Juice cleanses can have a number of benefits. Whether you're looking to incorporate a long-term lifestyle change or need to get yourself back on track after an indulgent weekend, a juice cleanse may help you reset your body, decrease toxins and increase energy.
Certain juices are loaded with vitamins, minerals and antioxidants that power optimal health. It's important to always consult with a health care professional before beginning any type of juice cleanse. Once you do, follow these tips for a healthy juice cleanse.
1: Read your labels
You can choose to prepare your juice from fresh fruits and vegetables but you may also choose to purchase an already prepared product. Look for a product that has no added sugars, is made 100% from fruit or vegetables and is not from concentrate – just like, yes, Red Crown Pomegranate Juice. Notice other keywords like organic and cold-pressed too.
2: Buy organic where possible
Organic means that compared to conventionally grown fruits and vegetables there are lower detectable levels of pesticide residue. So while you cleanse from refined sugars and processed foods, consider buying organic as a healthier addition.
3: Know your limits
There is no 'best way to juice cleanse'. The length of time you plan to cleanse should be discussed first with your doctor or health care professional. If at any time you start to feel unwell you should contact your physician immediately and begin a regular diet again.
4: Prepare yourself
Make sure your kitchen is stocked. If you plan to make fresh juices you can prepare juice for up to three days in advance and refrigerate it in a sealed container. You can also purchase prepared, cold-pressed juices, like Red Crown Pomegranate Juice, which is a wonderful time-saving alternative.
5: Mix it up
Try hiding some cucumber and kale in with an apple, pear and pomegranate mix and you'll barely know they're there. You can also add ingredients like ginger, lemon or turmeric for an extra boost. Find some of our favourite juice cleanse recipes, like our Detox Morning Miracle, here.