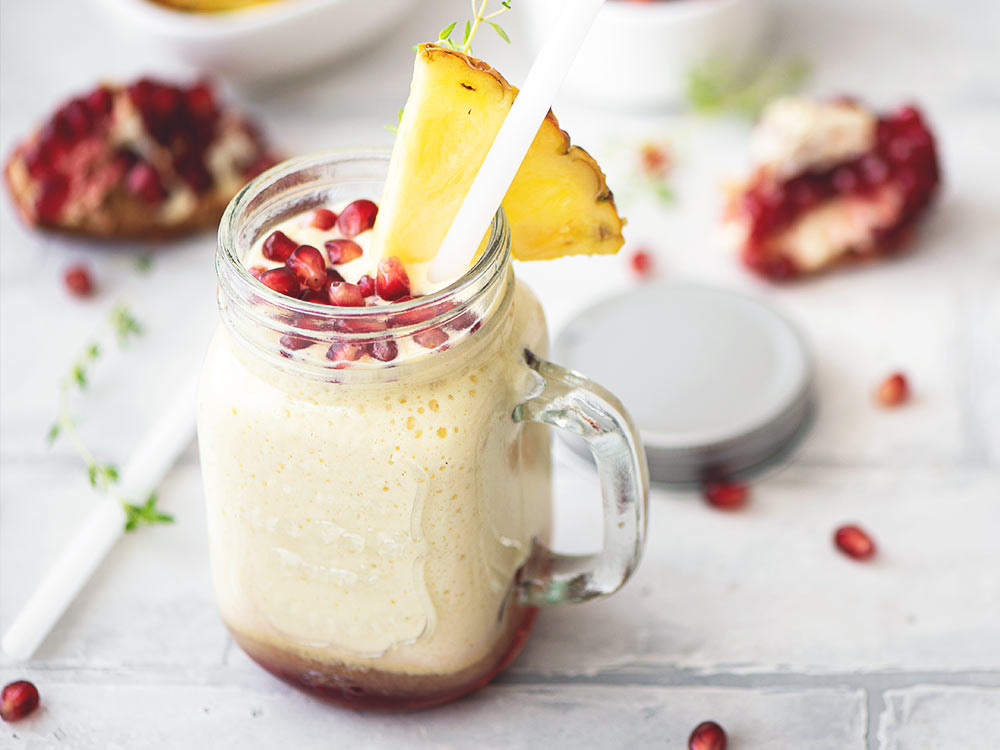 Adults Only! Pineapple Milkshake
A milkshake with a decidedly grown-up attitude. The crème de cacao-pomegranate base has a flavourful alcoholic heat that plays off the creamy, fruity ice cream blend.
Makes 2 servings
Ingredients
1 ½

cups

fresh or frozen pineapple, cut in chunks

½

cup

milk

2

cups

vanilla ice cream

4

ounces

rum

2

ounces

crème de cacao

2

ounces

Red Crown Pomegranate Juice (Original or With Pulp)

Pomegranate arils and pineapple wedges for garnish (optional)
Instructions
Add milk and pineapple to bowl of blender. Pulse until pineapple is in very small pieces incorporated with the milk.

Add ice cream and pulse until combined.

Add rum, pulse until smooth.

Distribute crème de cacao and pomegranate juice evenly between two large glasses. Gently pour in ice cream blend, and garnish with pomegranate arils and pineapple wedges (optional).