100% pomegranate juice, cold-pressed to preserve the true flavours of the divine fruit.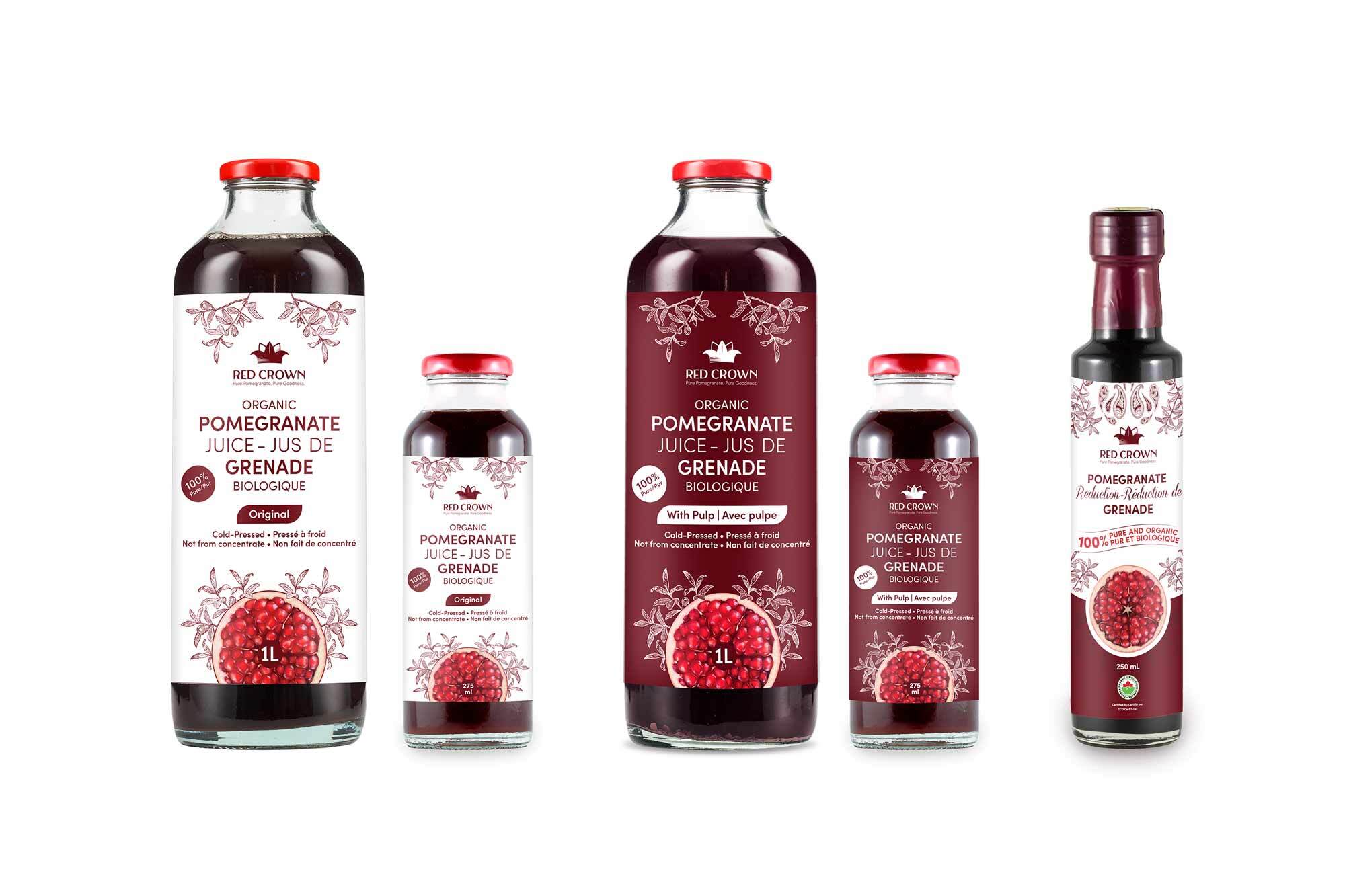 The ancients knew the powers of this elixir of life, coveted for its delicious taste as much as its benefits for the body.
Red Crown Pomegranate Juice is produced direct from the orchard to maximize the expression of the fruit and its complex taste profile – a balance of tang and rich, tart and sweet.
Look carefully at what you're buying. Unlike many other products, our pomegranate juice and reduction are certified organic, not from concentrate, GMO-free, kosher and made of just pomegranates, nothing else.
Cooking and cocktails with the elixir of life.
Pomegranate juice and pomegranate reduction, with their complex flavour and ruby colour, add sophisticated flair to your cooking and cocktails. Kickstart your day or celebrate the night with one of our pomegranate juice and reduction recipes.
Discover Your New Favourite Recipe
We're Everywhere.
Find Red Crown Pomegranate Juice and Red Crown Pomegranate Reduction at grocers and retailers across Canada.